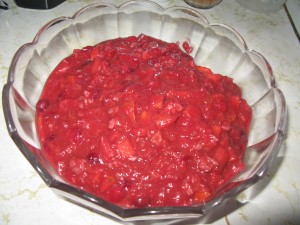 Photos of MPN Nancy's Cranberry Nut Holiday Sauce, MPN Ryan's Cauliflower Mash, and MPN Derrick's Fish Endive Appetizer by Nancy Emerson Lombardo.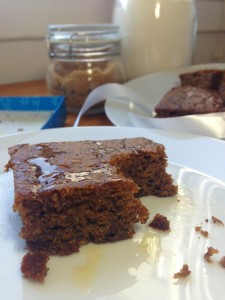 Photos of MPN Scallops with Warm Fruit Salsa, and MPN Pumpkin Gingerbread by Chef Myron Norman
This 50 page booklet authored by Dr. Nancy Emerson Lombardo and the Brain Health and Wellness Center® with the help of her food-loving colleagues, is chock full of delicious recipe and menu ideas perfect for planning holiday meals for your friends and families.  Included are amazing appetizers and delicious decadent desserts for parties as well.  Among the cookies featured are "Simply Divine" dark chocolate ones that melt in your mouth and an amazing scrumptious peanut butter cookie that is gluten free.  These will help you be the stars of cookie exchanges.  We've made sure there are delicious gluten free options in every category.
TYPES OF RECIPES: There are 19 Vegan recipes and 13 Vegetarian among the recipes in this book.  Appetizers, Entrees, Sides, Desserts, Beverages.
At Holiday time we are sharing food with the people we care about the most – family and friends, as well as work colleagues and clients.  It is of course vital that all foods served are attractive and delicious, as we are treating our favorite people.  Increasingly though, people are aware that what we eat, even at holiday time, affects how we feel, our mood and our brain power, even our pain levels, and will welcome being introduced to delicious foods that help, rather than hurt us.  The extra bonus: less guilt and less extra weight in the New Year!
The recipes contained in this special issue are from the evidence-based Memory Preservation Nutrition® program, and selected because they are not only delicious but easy to prepare.
MPN™ principles reflected in these recipes include:
·      The taste-enhancing, potent anti-inflammatory, and anti-oxidant powers of herbs and spices
·      The importance of eating more plant foods and fewer animal foods
·      Avoiding packaged and processed foods, trans-fats and artificial sweeteners
·      Reducing intake of added sugar and refined carbohydrates
·      Celebrating the delicious, healthful qualities of a full range of vegetables, fruits (especially berries), whole foods, including fish and seafood, nuts and seeds, beans and lentil, and whole grains.
Description:   Heavy Duty Card Stock covers with quality interior paper.
Book is spiral bound so it lays flat on the kitchen counter.   In full color.
FULL SIZE:  8½ by 11 inches, which is easy to read and fun to use.